Oslo Whiskyfestival 2021 er like om hjørnet! Høstens største eventyr for whiskyfolket i Norge. Chris Maile satser friskt nå som coronarestriksjonene er borte. To dager og en hel mengde seminarer. 2021-utgaven av Oslo Whiskyfestival er så langt vi kan telle den 14. utgaven av festivalen. Allerede er det interessante seminarer om både det tekniske ift. whiskyproduksjon (pot stills) og kombinasjon med ost på planen. Årets gjester inkluderer både Thomas Øhrbom fra whiskysaga.com og folk langveis fra som Peter Wills fra Kilchoman. Men i øyeblikket glimrer annet fast invenar som Martin Markvardsen fra Highland Park med sitt fravær.
Uansett vil vi fra whiskyworld.no være tilstede på lørdagen. Litt usikker per nå hvilke seminarer vi kommer til å besøke, men det kommer nok etter hvert. Dette blir bra å få med seg!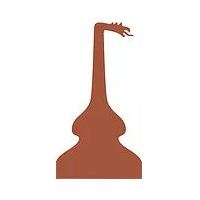 Hva: Festival
Hvor: Thon Conference, Unversitetsgata 26, Oslo
Når: 5. november 2021, kl 17.00-21.00
6. november 2021, 13.00-20.00
Pris: kr 600,- for en dag
kr 800,- for to dager
_________________________________________________________________
Visste du forresten at vi bruker Glencairn-glass når vi smaker whisky? Vi selger disse både med og uten vår logo – og tilgjengelig litt rabattert i en pakke på 6 glass. Nettbutikken er i tillegg full av andre spennende Glencairn-produkter.